Pedigree of:
SUCH Honeyrags Island Duke of Villa Rosa S10193/2004B
"Snorre"
Show results:
SWEDISH CHAMPION
lots of CKs and excelent, BOS
German VDH CAC and KFT CAC
2 CACIB
HD: B
Height 48 cm

Date of Birth: 031125
Colour & Markings: Wheaten
Owner: Norrby Kicki & Christer
Han har 9 kullar efter sig om totalt 80 levande valpar, vilket gör ett snitt på 9 valpar/kull.
Flera av dom är Champions i olika länder.
He has had 9 litters so far with 80 living puppies. That makes an averege of 9 puppies /litter.
Many of them are Champions i many countries1

+-- Briankeen Barney IKCN26693
-IRLCH Briankeen Captain IKCN47319
| +-- Comeragh Blonde IKCG1765
+--IRLCH Newgrange Con Of O´Riain IKCR89336
| | +--IRLCH Briankeen J.R. IKCP78970
| - Holmenocks Hanroma IKCR59481
| +-- Holmenocks Hetargo IKC79729
+--- Maroc Na Sionna S52753/98H
| | +-- Kdara Fancy IKCP48662
| | -GBCH IRLCH Ballysax Berty IKCR62562
| | | +-- Little Nell Of Ballysax IKCP72992
| +-- Maroc Princess IKCS14689
| | +--IRLCH Briankeen J.R. IKCP78970
| -IRLCH Holmenocks Habella IKCR59482
| +-- Holmenocks Hetargo IKC79729
Honeyrags Island Duke of Villa Rosa S10193/2004B
| +-- Newkilber Gypsy Baron
| - Ardymon Gareth S48365/92H
| | +-- Ballysax Bon Bomie
| +-- Tjärnviktorpets Alfred S44197/95H
| | | +-- Maroc Oisin
| | - Beamish Meghan S45962/92
| | +-- Karmel S50046/89
+--- Pepitahill's Amalia S54235/2001
| +-- Torros Wheaten William S36866/91 H
| - Måndags Gäck S14686/97H
| | +-- Gladövik's Ya-ya S21701/90
+-- Honeyrags Bonchester Bridge S37752/98
| +-- Erainn Madara Oliver Owain
- Gladövik's Humlan S40010/94
+-- Alexandra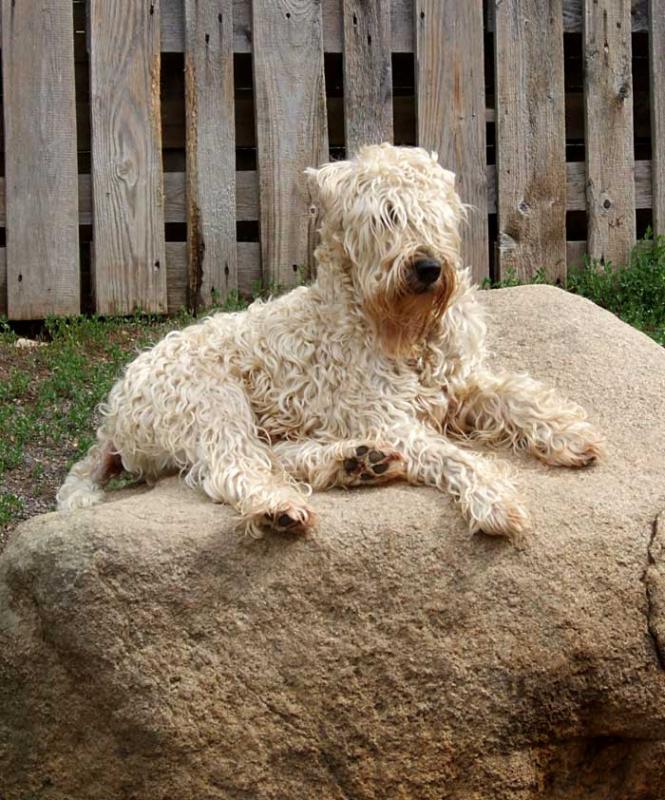 Snorre 18 months
Snorre 2 years
Snorre tar sitt andra cert i Ronneby 2006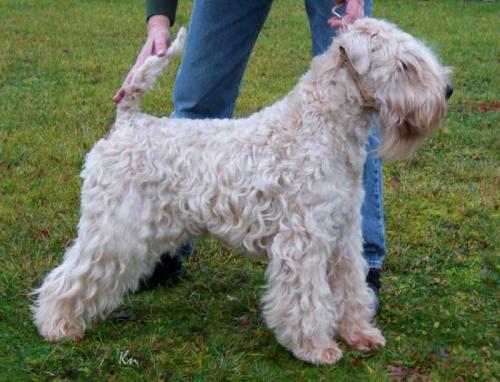 Snorre Nov-06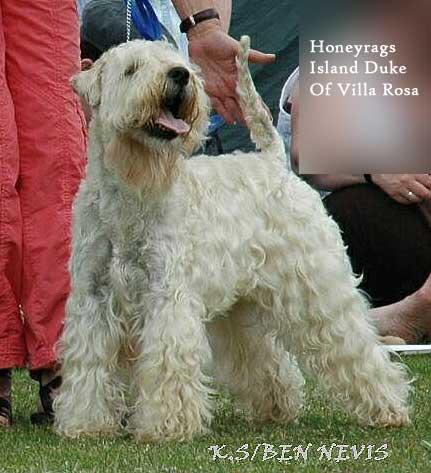 ww week 2008
ww week 2008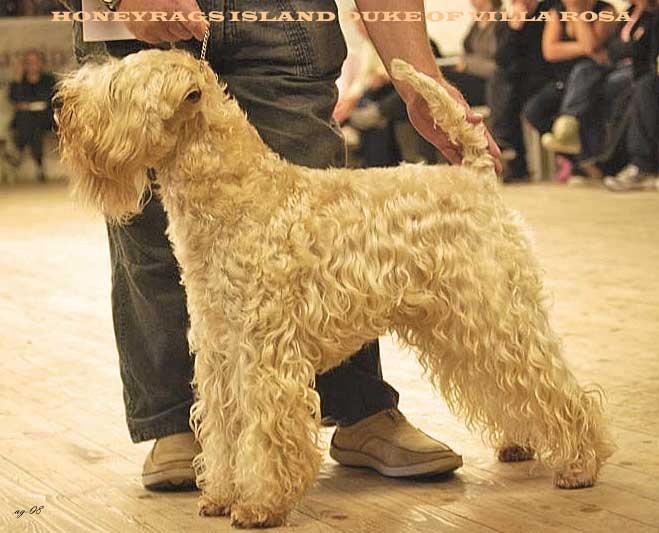 Lundegård 2008
Copyright © 2005 Kennel Villa Rosa. Alla rättigheter reserverade