Dansk Schwisshund (Viltspår) Champion
och Svensk viltspårchampion
DKSCH SEVCH
Villa Rosas Cöt-Fia "Thea"
Med högsta betyg klarade 17 månader gamla Thea sina spår och är nu rasens första Viltspårchampion i Danmark
och i mars 2016 klarade hon även spåret i Sverige och blev rasens första dubbelchampion i viltspår!!!
With highest points the 17 months old Thea made the blood tracks and is now the first Wheaten to be game tracking Champion in Denmark
and i March 2016 she managed the track in Sweden as well and became the first double game tracking champion in thebreed!
​
Congratulstions and best wishes for the future!
​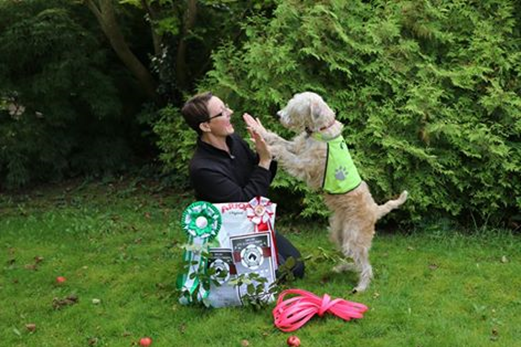 Thea and her owner/handler Ane Kathrine Holt