7 veckor
Nu är de valptestade och även där visade det sig att det är en mycket jämn kull. Valptestarna tyckte att det var en possitiv kull över huvud taget där ingen valp stack ut med tuffhet eller rädslor utan de var balanserade.
Valparna får träffa 2 helt obekanta människor på en plats där de aldrig varit. Beroende på hur valpen reagerar provar man hantering, lek, följande, föremålsintresse, kamplust, mod och avslappning.
Lite bilder från testet följer.
Male nr1 "Bruno" in contact with a stranger
​
Male nr4 "Beow Byggvir" contact
Male nr 5 "Bröt-Anund" folloing a strange person
Male nr 5 Bröt-Anund is passing the tunnel
Female nr 2 Brynhild "Tilda" playing in front of the tunnel
Female nr3 Beijla contact
​
7 weeks
Now they have been tested. It is an even litter over all. The testers found the litter over all very possitive with no outgoing pup in fears or hardness.
the puppies will meet 2 unknown persons in a place where they never have been before. Depending on how the pup react they look at some different things, like how they are to handle, if they are intereséd in playing with a stranger, folow when walking away etc.
Some photos from the test follows.
Male nr1 Bruno is trying the tunnel
Male Nr4 Beow Byggvir the tunnel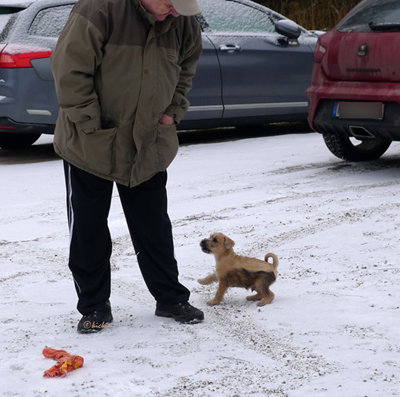 Male nr5 Bröt-Anund in contact with a strange person
Female3 Beila is following a stranger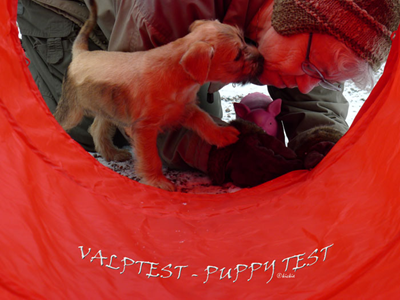 Female nr3 Beila the tunnel